MDF facing pannels. Practical bathroom material
People are often mistaken, believing that the main thing for the bathroom is stylish and good bathroom equipment. However the quality of the bathroom furniture is not less demanding.
It is designed to develop the style of the interior, hide the plumbing and create a practical room for storage of your cosmetics, personal hygiene items and bath textiles.
Sink pedestals, cabinets and countertops have to withstand harsh conditions of high humidity and temperature changes. Therefore it is important to use the materials having the key property - water resistance.
In the production of bathroom furniture, VELVEX uses only high-quality materials that do not allow the products to swell from moisture and steam. This property significantly extends the life of furniture and makes its use safe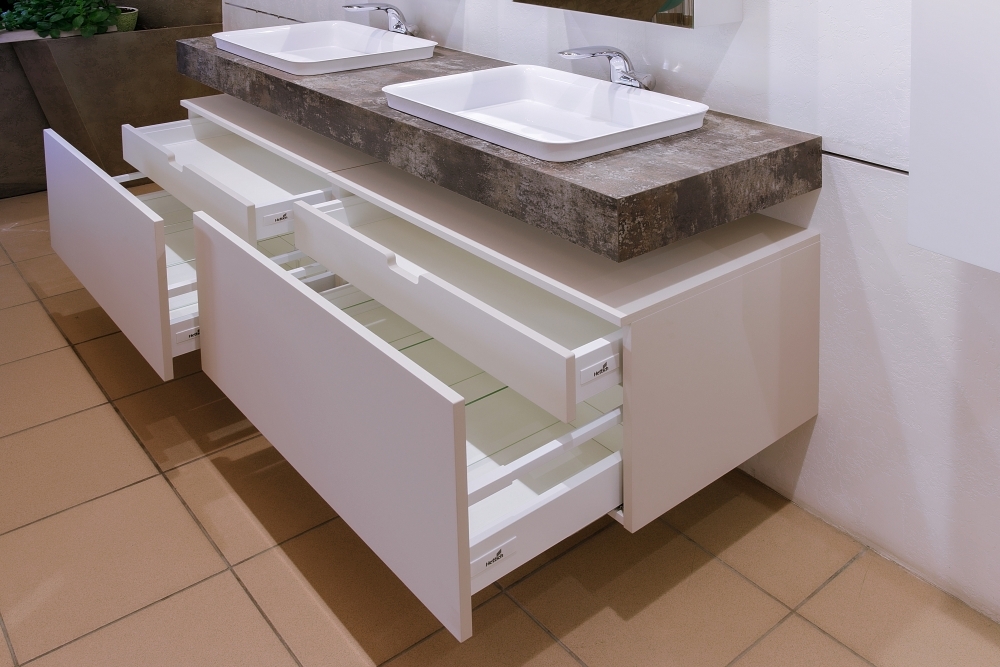 Furniture set from VELVEX Unique Unit collection
One of such materials is MDF (Medium Density Fiber). MDF is a material made of compressed wood fibers.
MDF facing panels have a number of advantages:
Eco-friendliness and safety
MDF does not release formaldehyde, which is harmful to human health. Therefore, environmental friendliness and safety are key factors when choosing furniture home;
Water resistance
The material is characterized by high resistance to water. It resists steam and high temperatures, prevents the formation of mould and fungus, which is especially important when choosing bathroom furniture.
Smooth surface
Smooth surface without the slightest roughness is achieved by grinding. PVC coating creates a perfectly smooth surface of the MDF panels.
High strength
MDF products are able to withstand various external loads. They are able to hold any fasteners and accessories
Good handling properties
MDF material allows to manufacture custom products based on various design projects and implement any design solutions. Using this material we can manufacture customized facing panels for bathroom furniture with decorative details.
Wide range of colors
VELVEX collections introduce a good choice of MDF facing panels: we offer products of the most fashionable and stylish colors that can please any customer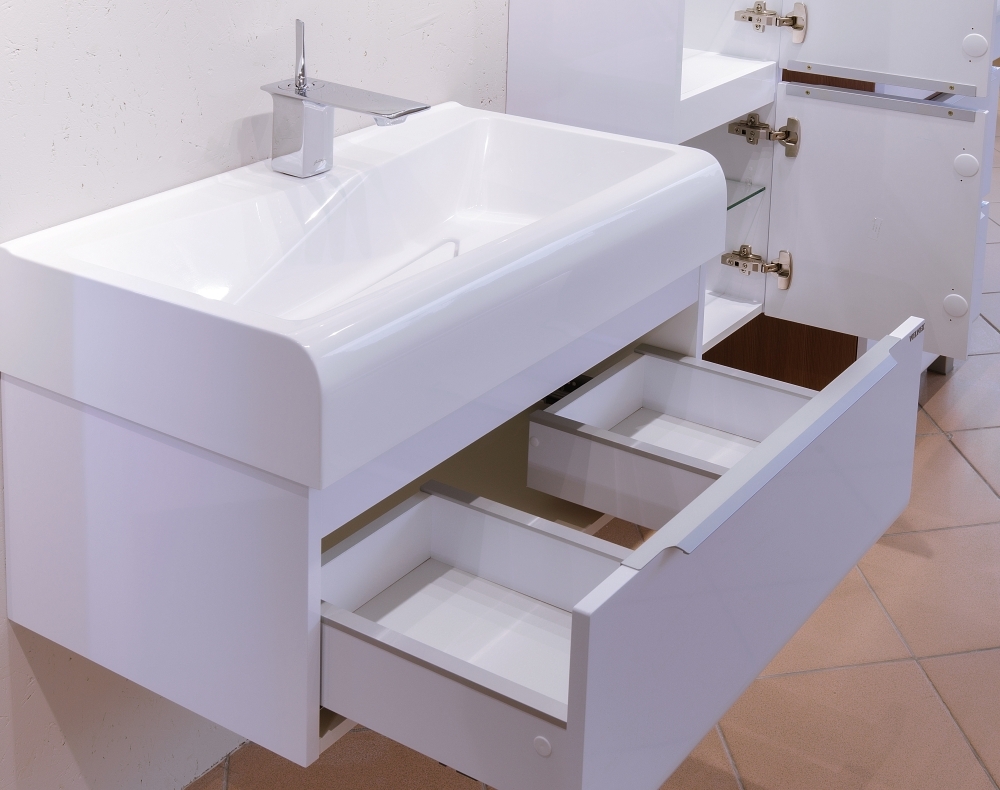 Furniture set from VELVEX Crystal collection
Practical VELVEX bathroom furniture made of MDF will allow you to create the interior of your dreams. This material is an ideal choice for furniture items that come into contact with moisture, steam and high temperatures during use. MDF panels will prove their durability and reliability after many years of use at your home.