Unit furniture for your bathroom. what are pros?
A couple of decades ago the interiors of bathrooms in our apartments looked featureless and unremarkable. A bath, a toilet and a wash sink - that was the classic minimum set of items installed in almost every house. Barely anyone thought of getting additional furniture.
Yet the times have changed, and furniture fashion has stepped a few steps forward. Designers and manufacturers offer special furniture for bathrooms as well as other interior items, which are able to give comfort and elegant look, while withstanding changes in humidity and temperature
Particular attention among such products deserves the
bathroom unit furniture
- which is a set of furniture consisting of different blocks or modules that can be combined in different ways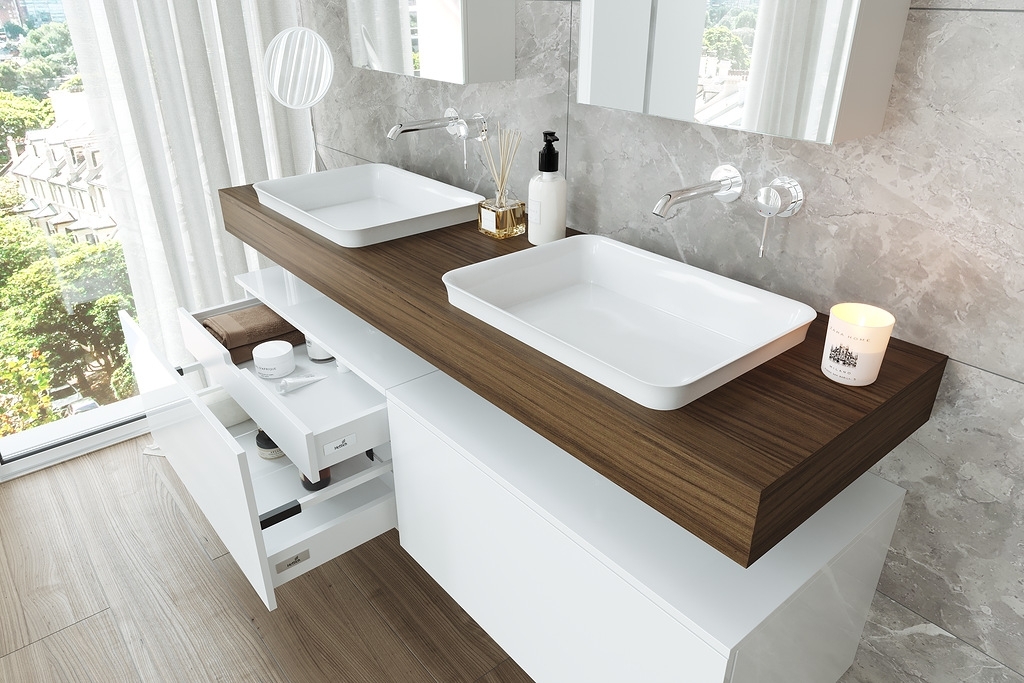 VELVEX UNIQUE UNIT 190 is an example of such unit furniture
Unlike built-in sets, all items of the unit furniture can be placed as your wish depending on your personal preferences or dimensions of the room. Most of the elements have different sizes and colors
Just like any bathroom furniture, unit furniture builds an integral part of the modern and stylish design. Modularity of the design allows to hide plumbing communications and serves as a practical and spacious storage for important accessories — cosmetics, personal hygiene items and other accessories. Such bathroom furniture is comfortable and functional, as it allows the rational use of each centimeter of the space. What is more, it looks just as great in small rooms as in spacious ones.
In the summer 2019
the VELVEX product range
was updated with a new specialty — the UNIQUE UNIT collection
It embodies the concept of unit furniture, that lets you feel like an explorer and designer. Using UNIQUE UNIT line you can create customized finished set by combining colors and textures, sizes and volumes. This will be your own unique composition.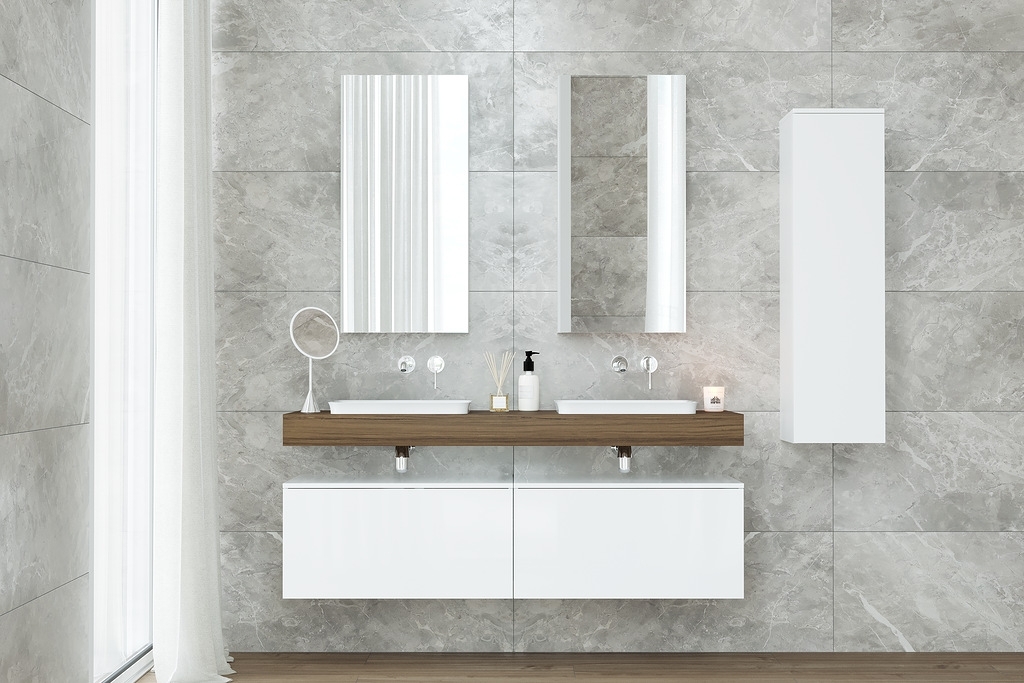 The new collection features unique and innovative approach to the bathroom design promoted by the world famous designers - bathroom countertops with HPL coating. The distinctive features of such products are natural colors, smooth surfaces, absence of external fittings, simple lines and design. UNIQUE UNIT collection offers clear shapes and minimalistic design created to be eye-catching.
Inspired by the solutions of VELVEX designers, UNIQUE UNIT makes it easy to change the interior at any time: it is up to you what your bathroom will look like. Yet no matter what the changes are, the main thing will remain: the unique design, functionality of items and flawless quality of VELVEX furniture.
UNIQUE UNIT — maximum freedom for self-expression